Business Pitches

SAMPLE ELEVATOR PITCHES
Basement Detective
We stop basement water seepage, leaking, and flooding. Our time-tested waterproofing and water management methods come with a 100% satisfaction guarantee. Our inspectors provide a thorough inspection of the foundation and surrounding land. They are highly trained in discovering the root cause of water problems. In no more than two hours, you will have one or more solutions to consider. We can begin repair on most issues within a week.
TerraScape
For more than 20 years, our design build experts have produced breath-taking showcase space in the Washington D.C. area. Inspiring artistry. Old world attention to detail. Experience how fine the good life looks in your home. Kitchens. Lower Levels. Pool & Cabana. Landscape Design. General Contracting.
Sweet Relief
Our topical pain relief cream addresses a variety of everyday skin, muscle, tendon, ligament, joint, and nerve concerns. It reduces swelling safely, 100% naturally, with no known side effects. It has a pleasant tropical scent, with no greasy residue. It features clinically-proven MSM and Bromelain, an organic sulfur and natural extract, plus sub-layer science to target inflammation and moisturize skin.
Mint Fitness
Refreshing. Energizing. Inviting. Words that don't describe most clubs clubs. Our two convenient downtown locations are extraordinarily distant retreats from the hectic place most Washingtonians call home.
Ashton Nolley
Music touches our souls, shapes our moods, and motivates us to take action. I write original music for commercial purposes. You may know them as jingles. I'm a brand's best friend.
Large Public Power Council
Founded in 1987, our organization is comprised of 26 of the nation's most capable public power systems. We are locally-owned and controlled, not-for-profit electric utilities. We are committed solely to the people we serve. LPPC advocates for policies that allow public power companies to build infrastructure, invest in communities, and provide reliable service at affordable rates.
Tabula Raisa
We empower children ages 3 and up to be curious, creative, considerate, and confident. Resources include multicultural books, dolls, games, and crafts. Readers follow Raisa, a lovable Spanish wonder girl, and her two faithful friends as they travel by flying tablet to dateline cities and remote locations. The world becomes their playground.
Latista Technologies
Our award-winning technology enables construction professionals to collaborate more easily. Team members in the office and in the field can now streamline their most time-consuming and schedule-sensitive tasks. Commissioning. Quality assurance. Safety compliance. Our secure, cloud-based apps are easy to navigate on tablet and smartphone. They allow for flexible workflows and comprehensive reporting. Zero defects. Zero delays. Paperless.
American Billiard Club
We unite 64 premium venues and 512 pro am poolplayers to leverage the best that cue sports has to offer. Outstanding skill. Professional dress. Exemplary sportsmanship and etiquette. The club showcases American Rotation, an engaging new billiard format created by professional poolplayer Joe Tucker.
Cue Recording Studio
Young and old, newbie or professional — step to the mic for top-notch audio capture and mastering services. We boast 5 rooms, talented engineers, ample gear, the latest technology, and 12 gold/platinum records. This is your Cue.
Koa Baseball
We channel youthful exuberance into personal development. Our travel program explores the vast baseball lexicon, sharpens skills, socializes, and instills confidence. Baseball can prepare young athletes for more than high school and college baseball. It can build character. Our coaches are trained by the Positive Coaching Alliance to honor the game's roots and teach the ELM Tree of Mastery. Our players each Sunday on fields across the DC area.
Persist
Introducing a powerful yet affordable system to automate a range of call center tasks. From call routing to voicemail to follow-up emails, we've got you covered. Spend less time attempting contact and more time in conversation. Developed by a law firm, for legal teams.
Andrew McAuley
Yoga belongs to all of us, but calls directly to you. It asks you to be curious and present for a powerful discovery. More than an escape, it initiates the conversation through which you find and articulate your unique value in this world. Andrew McAuley has practiced yoga for 18 years. His teachings continue the Prana Vinyasa lineage pioneered by Shiva Rea.
Sun and Moon Yoga
Increase your focus, balance, stamina, and overall health. All ages and levels of experience are welcomed. Open seven days a week, with two convenient studios in northern Virginia. Choose from 125 eclectic classes taught by more than 40 teachers.
Stuff 'n' Spaces
A clean home is a happy home. Reduce clutter. Get organized. Free yourself. We'll show you how to enjoy your home again.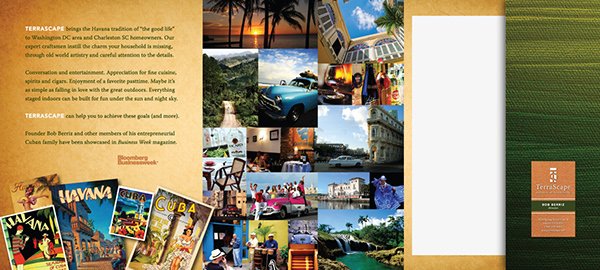 SAMPLE BUSINESS INTRODUCTION
TerraScape brings the Havana tradition of "the good life" to Washington DC area and Charleston SC homeowners. Our expert craftsmen instill the charm your household is missing, through old world artistry and careful attention to detail.
Conversation and entertainment. Appreciation for fine cuisine, spirits, and cigars. Passion for a hobby. Maybe it's as simple as falling in love with the great outdoors. Everything staged indoors can be built for fun under the sun and the night sky.
TerraScape can enhance your achievement of these goals and more.
Founder Bob Berriz and members of his entrepreneurial Cuban family have been featured in Business Week magazine.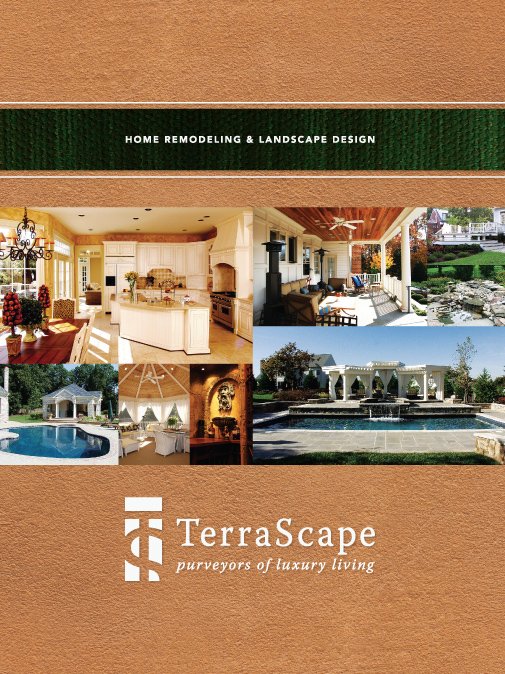 SAMPLE NEW BUSINESS PITCH
Prepared for a design build and remodeling company. This acted as presentation framework to guide the business owner from warming up into conversation with the homeowner to closing a pitch.
SET THE TONE / WARM-UP
(10-15 MINUTES)
Outline the flow of the appointment with your customer.
Ask about previous renovation work done at the property.
Verify current needs and reason for setting an appointment.
WALK WITH THE CUSTOMER
(15-25 MINUTES)
Build wishlist.
Explore tastes and styles.
Ask for comparables (what friends and neighbors have done).
Detail challenges and opportunities.
Tease initial ideas.
PRESENT CREDENTIALS
(10 MINUTES)
Present the "Havana Tradition."
"We're a design build company now" (how you've matured from your father's business).
"What makes me tick…" (outline values).
Flash range of project types (pause briefly on each project board).
PRESENT PORTFOLIO
(20-30 MINUTES)
Show only relevant projects.
Lean heavily on drawings and plans.
Sketch and pitch new ideas on the fly.
DETAIL OPTIONS
(15-25 MINUTES)
Use price ranges.
Explain impact of finishes.
Ask which one they like — and why.
Ask for design commitment (5% of project estimate)
Set next appointment.
FOLLOW-UP APPOINTMENT
(20-30 MINUTES)
Ask where things stand.
Revise estimate (as necessary).
Ask for design commitment (if they passed last appointment).
Complete paperwork.
Outline next steps.

SAMPLE BUSINESS INTRODUCTION
Prepared for a new membership organization in pocket billiards.
THIS IS YOUR AMERICAN BILLIARD CLUB (ABC).
64 proactive club owners. 512 pioneering billiard players. The ABC is a self-sustaining tour that's committed to developing a new breed of professional poolplayer. We're taking our lead from a successful model in the golf world (Nike/Web.com Tour). Our highly-interactive flagship game, American Rotation (AR), is the ultimate billiard challenge.
PREMIUM VENUES.
For the owner who takes care to ensure elite playing conditions, and whose passion for the game is matched only by the players who compete on his/her equipment, the ABC will partner to showcase the very best that the billiard tradition has to offer. Outstanding skill. Professional dress. Exemplary sportsmanship and etiquette. In addition to respecting your investment in a top-notch billiard experience, competitors will complete 2 hours of service to your room each championship series. Recommended contributions include pool lessons, table care, room promotion, etc.
LEADING PROFESSIONALS.
For the billiard professional who trains at the highest level of the game, and who's made the commitment to generate all or a portion of his/her living from cue sports, the ABC offers a championship series format that rewards consistency six times each year, totaling as much as $48,000 in prizes. At the regional level, finish in the top two positions and earn $1,000 to cover expenses as you advance. At the national level, earn up to $8,000 for first place. Streaming video with commentary plus publicity at this website will boost your reputation online.
ASPIRING CHALLENGERS.
For the up and coming billiard player, whose raw talent or steadily improving results have encouraged consideration of a pro am circuit, the ABC offers an affordable clinic with ample opportunities to train and discover the finer points of billiards at each turn. Test your mettle against like-skilled or better players. Watch how others execute shots, runs, safeties, jumps, and kicks. Grow as a competitor through our "trial by fire" tournament format. Gain the respect of industry partners. Enhance your professionalism.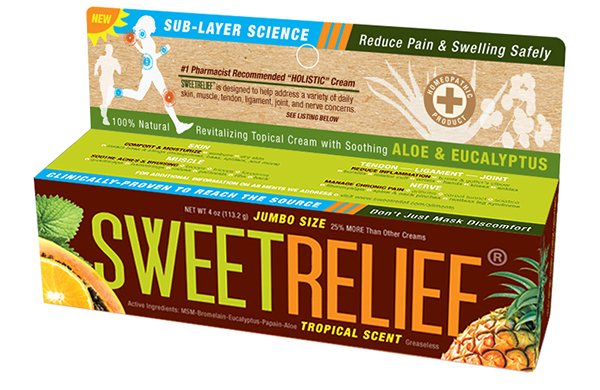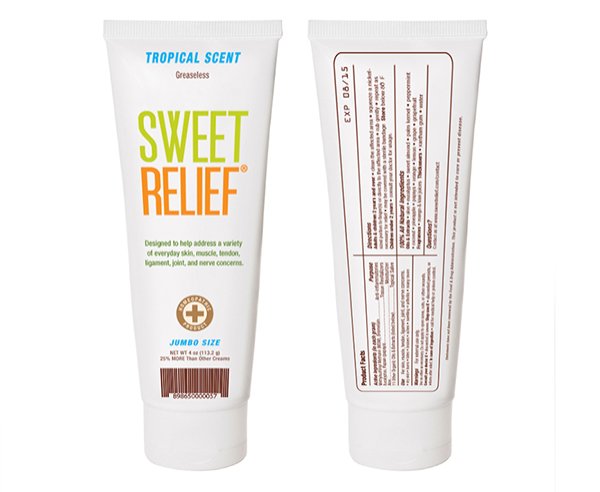 SAMPLE PRODUCT DESCRIPTION
Sweet Relief ® is a refreshing topical cream with numerous health benefits. It's made from 100% natural ingredients — carefully selected plant, fruit, and nut extracts. Many of these boast a history of medicinal value dating back to ancient times. Sweet Relief ® works deep below your skin to reach the source of your concern. It can act as anti-inflammatory agent, tissue revitalizer, pain reliever, pulmonary and respiratory aid, skin moisturizer, and much more. The Sub-Layer Science ™ is truly remarkable.
Sweet Relief ® comes in a jumbo 4 oz. tube and has a mild, tropical scent. Pop the cap and squeeze a nickel-sized portion on your finger(s). Apply to the area of concern. Rub in a gentle, circular motion. The product applies smoothly and evenly, vanishing without greasy residue. Sweet Relief ® is fast-acting. Many report pleasing results within minutes. This isn't yet another mask for your pain. This is relief with staying power. Because Sweet Relief ® is a homeopathic preparation, toxicity is limited. Most can use the product as often as necessary.
Pregnant women, some children, and those with a history of allergies or certain existing conditions should consult a doctor and consider the precautions we provide by ingredient at our website.
---
SAMPLE SCRIPT FOR PROMOTIONAL VIDEO
Prepared in support of a topical pain relief cream.
INTRO SLIDES FADE IN/OUT
• Fade paradise shot from SweetRelief.com home page.
• Follow with product shots of the new packaging.
SOUNDTRACK
• Reggae or calypso track.
SWITCH TO LIVE SETTING
• Baseball practice at Diamond Sports Training in background.
• Eric S. Townsend in foreground.
• Narrative begins…
Sweet Relief is a 100% natural pain relief cream.
What makes Sweet Relief unique?
For starters, it's made of plant oils, fruit extracts, and other organics.
It's a topical smoothie, if you will.
No chemicals are used in any way.
That means side effects are rare.
Allergy sufferers should consult their physicians before use.
A complete listing of ingredients can be found at SweetRelief.com.
What wholesome ingredients will you find in Sweet Relief?
(Reach into a brown paper bag)
Oranges,
lemons,
pineapple,
papaya,
almonds,
aloe,
eucalyptus,
and much more!
Their medicinal properties have eased pain abroad for centuries.
Sweet Relief is now bringing that wisdom stateside!
So here's how Sweet Relief works:
Pop the cap.
Squeeze a dime-sized portion onto your finger.
Gently rub the cream over your area of concern.
Sweet Relief disappears without greasy residue.
It has a pleasing, tropical scent.
Sweet Relief is fast-acting.
The best part?
You can apply it again and again!
You don't have to worry about dosage,
and you won't risk damage to any vital organs.
We'll leave that to traditional pain relievers.
What is Sweet Relief's secret?
The magic lies in what we've coined Sublayer Science.
Sweet Relief doesn't mask pain.
It acts below the surface to reduce swelling.
Swelling is inflamed tissue,
and it's causing that pain you feel.
Who benefits from Sweet Relief?
Athletes can take the edge off bruising, aches, strains, and more.
Sweet Relief works wonders on golf or tennis elbow.
It relieves range of motion concerns —
like a balky knee, or a stiff shoulder, or a tight back.
But Sweet Relief isn't just for superstars!
It can also accelerate recovery from surgeries.
It can return movement to someone suffering from arthritis.
It can ease the shooting pain associated with carpal tunnel or sciatica.
Sweet Relief evens works on simple insect bite discomfort.
We conducted a double blind study at the University of West Virginia.
The results were resoundingly clear.
7 out of 10 people reported their pain was reduced or eliminated.
Sweet Relief works, and it does so safely and quickly.
CLOSING
We hope you'll support our mission to relieve pain differently.
From everyone at Sweet Relief, we appreciate your patronage.